Lifestyle
11 amazing British products to enrich your daily life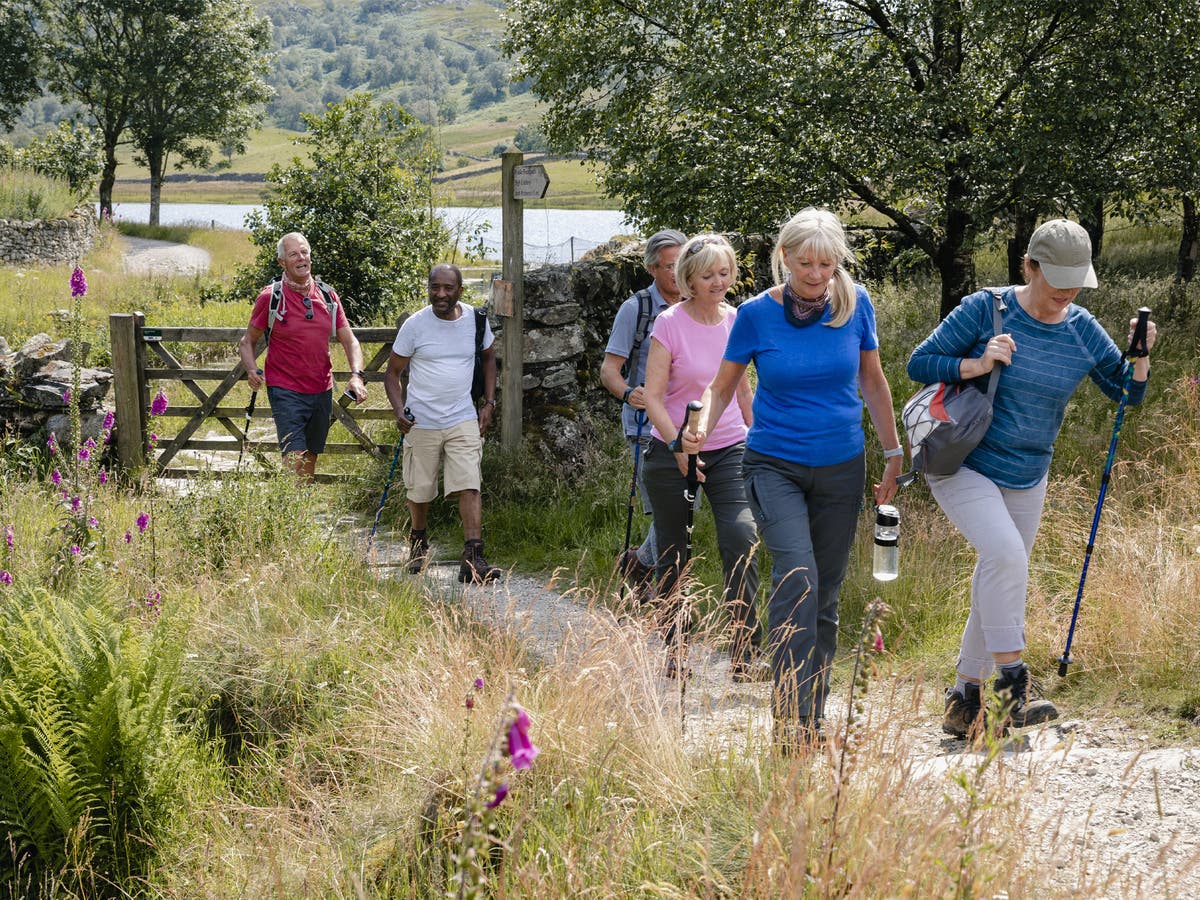 Looking to revamp your wardrobe this spring? Or to treat your pooch to some new grub? Look no further than this handy roundup of some of our favourite British lifestyle treats.
Make a scrumptious dish with natural sea salt
Salt is a key ingredient of every balanced, delicious meal. However, instead of adding more of it, how about trusting in a natural sea salt that's full of flavour and comes from clear British waters? Cornish Sea Salt is hand-harvested just eight metres from open ocean waters. Beneath the waves lies a unique environment, which defines its taste and high-mineral content: the Serpentine and gabbro rocks, which are both rich in magnesium and calcium.
An everyday must for the kitchen cupboard and dining table, Cornish Sea Salt is championed by Britain's top chefs. Discover its core range of crunchy sea salt crystals and soft-finishing flakes, as well as the ever-evolving, deliciously blended seasonings in UK Supermarkets. Follow @cornishsea_salt on Instagram for more recipes and ideas.
Find out more at Cornishseasalt.co.uk
Make your pooch's mealtime simple with tailored dog food
Every dog is different, so why feed them the same? Tails.com offers the perfect bespoke solution with its tailor-made kibble blends and personalised meal plans. Handily, orders come with a free portion-control scoop, so you can rest assured you're not over- or under-feeding your dog. Additionally, tails.com's "empty bowl guarantee" ensures that if your dog's bowl isn't licked clean, you'll receive a new blend for free.
With the option to receive regular monthly deliveries (plus the ability to pause or cancel your order), tails.com eliminates much of the hassle that comes with buying dog food – say goodbye to heavy lifting or wondering what your pup fancies for dinner! Waggy tails all round we say. Get 50 per cent off your first box at Tails.com (offer valid for all first-time subscribers).
Find out more at Tails.com
Dress like a royal
Luxury UK-based fashion brand LK Bennett has long been a friend to celebrities and royals (Kate Middleton for one regularly dons shoes and dresses designed by the brand). And this year, the relationship will be further cemented as LK Bennett is the official sponsor of Royal Ascot 2023, taking place on Thursday 20-24 June.
Heading to Ascot Racecourse? Get suited and booted with LK Bennett's dedicated range of occasion wear including silk dresses and covetable clutches, footwear and accessories, which can also double up as a wedding guest outfit or special occasion items. LK Bennett caters for sizes 6-20, and there's also the option of clothes rental with LK Bennett's LK Borrowed.
Browse the collection at LKBennett.com
Promote better workplace health 
How healthy is your workplace? With 1.8 million people suffering from a work-related illness each year, the need to prevent ill health in the workplace is greater than ever. This year, the British Occupational Hygiene Society (BOHS), the Royal Chartered Society for worker health protection and the leading charity promoting occupational hygiene in the UK, celebrates 70 years of helping to protect people's right to a healthy working environment.
From offering accredited asbestos training (which kills 5,000 workers a year) to providing free materials such as The Breathe Freely Campaign, which can help reduce occupational lung disease in manufacturing and construction, BOHS is on hand to support workers and employers with its guides, resources, conferences and more. Readers attending its conferences can enjoy a discounted rate when quoting "IND23".
Find out more at Bohs.org/events-networking
Find the perfect outfit
Passionate about making her fashion accessible to all women, fashion designer Raishma established her ready-to-wear collection 10 years ago. Focusing on beautifully cut occasion pieces that embody both femininity and glamour, the collection features a range of beaded and printed dresses – there truly is something for everyone.
The Raishma Studio collection is perfect for summer, consisting of a number of printed dresses in elegant yet colourful designs. The signature, hand-embellished wedding gowns are perfect for the bride's big day and are available in both white and ivory shades. The mother of the bride gowns and wedding guest dresses will ensure optimum confidence and comfort while celebrating. Now offering 15 per cent off with the code "BRITISH15" (valid until 25 September 2023). You can contact the team via [email protected].
Find out more at Raishma.co.uk
Discover your dream summer style staples
Kate Barton, the designer who defined the British look in the 1980s and 1990s, has returned to the fashion world with simple clean lines, natural fabrics and an eye for fashion which transcends generations. Today, Kate Barton is the place to head for timeless, quality womenswear staples and versatile designs for all ages and sizes.
Each style is made in short runs, and recycled rainwater is used in the dying and printing process. Kate Barton's collections are all-encompassing, available in sizes 8-20 and featuring everything from dresses to trousers, tops, waistcoats and jackets. Whether you're walking the dog first thing, in a meeting, or off to dinner with friends, Kate Barton's collection is made with purpose and consideration – must-haves for any wardrobe.
Explore the range at Katebarton.co.uk
Invest in a pair of quality shoes
Herring Shoes has been flying the flag for craftsmanship and exclusivity since 1966. It has a proud history of teaming up with the best shoemakers in the UK and Europe to create iconic shoes and boots that you will not find anywhere else. Every shoe or boot is custom-made, with a large serving of flair and expertise. 
From brogues, Oxfords and Chelsea boots to loafers, sneakers and moccasins, Herring has men's footwear for all occasions, with an exclusive range for women too. The brand is dedicated to slow fashion and longevity with its welted shoes and boots bearing the "Designed to be repairable" stamp to ensure you can wear the products for many years to come.
Shop now at Herringshoes.co.uk
Explore the benefits of British wood
Vastern Timber produces cladding, structural timber, fresh-sawn planks and machined timber from homegrown wood. Most timber used in the UK is imported, but the company offers wonderful wood grown in Britain. Not only does using homegrown wood reduce the carbon impact of construction, it also supports investment in local woodlands. English oak makes strong beams, elegant flooring and stunning heirloom furniture. The natural durability of British-grown larch and cedar make them excellent choices for outdoor cladding.
Ash, elm and sycamore are beautiful choices for hardwood floors. Vastern Timber has developed an innovative process to transform locally grown woods including poplar, sycamore and ash into a new product called "Brimstone", ideal for cladding and decking. The company recently won Build It Magazine's Best Cladding prize and the People's Choice award at the Alliance of Sustainable Building Product Awards.
Contact for a quote at Vastern.co.uk
Find your signature scent
Laboratory Perfumes is a sustainable beauty company for all genders. The small, female-led team works with local suppliers to create beautiful, scented products while minimising their impact on the environment. It prioritises minimal, recyclable packaging; much of it designed to have a second use, repurposed to hold a more permanent place in your life. Much of its inspiration has been taken from the flowers, herbs and aromatic botanicals of Britain and beyond.
This inspiration has also informed Laboratory Perfumes' ethical and environmental values, motivating the brand to do everything it can to protect and preserve the natural world, having become a carbon neutral company two years ago. Its best seller, the Amber Eau De Toilette, is a warm and complex scent with a rich and woody base and is the perfect everyday scent.
Shop now at Laboratoryperfumes.com
Ride a Bristol-built performance mountain bike
Starling Cycles brings a fresh approach to high-performance mountain bikes. Handmade in Bristol, UK, the bikes' fabrication feels closer to craft-brewing than modern bike manufacturing. Forget lasers, robots and production lines; Starling's award-winning frames are individually made by a small team of passionate engineers dedicated to thinking outside the box. Released in small batches, the bikes are designed with function in mind before all else and built to be simple, elegant, reliable and fun.
Starling's goal is to eliminate unnecessary complexity. Its bikes' single-pivot suspension design is simple to set up, maintain and ride, while the hand-built steel frames are durable, sustainably built, compliant and confidence-inspiring through challenging terrain. Learn more about the Starling Murmur, Swoop and Twist mountain bikes on their website.
Shop now at Starlingcycles.com
Start your day with proper coffee
Iron and Fire roast specialty coffees for the discerning coffee lover. With over 20 different skillfully roasted coffees for every taste, brew method and budget, you can enjoy your favourite coffee at home, freshly roasted to order and delivered to your door. The brand's friendly team of experts offer first-hand advice and video training on all aspects of making coffee.
Iron and Fire's flagship, award-winning Colombian Jazz blend is its most popular coffee, an absolute favourite for coffee drinkers at home and across cafes throughout the UK. Full-bodied and sweet with rich chocolate and caramel notes, it's the perfect way to start your day. Get 20 per cent off your first purchase of Colombian Jazz roasted coffee beans using code "CORONATION20" until 31 May 2023. Plus, "Subscribe and save" to enjoy a further 10 per cet off every ongoing delivery online.
Shop now at Ironandfire.co.uk
This content is brought to you by Living360, a digital lifestyle destination keeping you up to date with health and fitness, food and drink, homes and gardens, beauty, travel, finance trends and more.
Source: Independent