Asia
Biden says no change on 'strategic ambiguity' as Taiwan overshadows Quad talks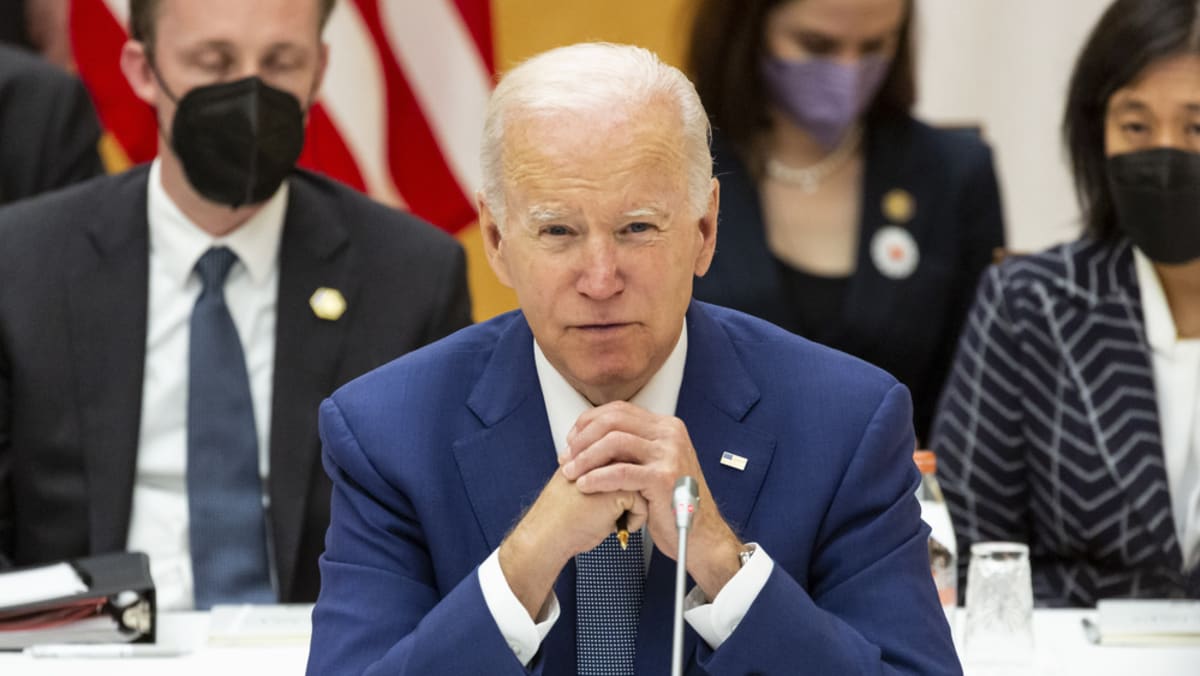 TOKYO: President Joe Biden on Tuesday (May 24) said there was no change to a US policy of "strategic ambiguity" on Taiwan, a day after he angered China by saying he would be willing to use force to defend the democratic island.
The issue of Taiwan loomed over a meeting in Tokyo of leaders of the Quad grouping of the United States, Japan, Australia and India, who stressed their determination to ensure a free and open Indo-Pacific region in the face of an increasingly assertive China – though Japanese Prime Minister Fumio Kishida said the group was not aimed at any one country.
The four leaders said in a joint statement issued after their talks that they "discussed their respective responses to the conflict in Ukraine and the ongoing tragic humanitarian crisis".
In an apparent concession to India, which has long had close ties with Russia, the words "Russia" or "Russian" did not appear in the statement.
Kishida told a news conference the leaders, including Prime Minister Narendra Modi of India, had shared their concerns about Ukraine and all four agreed on the importance of the rule of law, sovereignty and territorial integrity.
But Biden's comment on Taiwan, which was not even an official agenda topic at the Quad meeting, was the focus of much of the attention of the delegations and media.
While Washington is required by law to provide self-ruled Taiwan with the means to defend itself, it has long followed a policy of "strategic ambiguity" on whether it would intervene militarily to protect it in the event of a Chinese attack – a convention Biden had appeared to break with on Monday.
On Tuesday, Biden, asked if there had been any change to the US policy on Taiwan, responded: "No."
"The policy has not changed at all. I stated that when I made my statement yesterday," he said after the talks with his Quad colleagues.
Biden's latest declaration followed similar insistence from top US officials that a decades-old approach to Taiwan remains in place.
China considers Taiwan an inalienable part of its territory and says it is the most sensitive and important issue in its relationship with Washington.
Some critics have said Biden has misspoken on the issue, or made a gaffe, but other analysts have suggested that given Biden's extensive foreign policy experience and the context in which he made the remarks, next to Kishida and after the Russian invasion of Ukraine, he had not spoken in error.
A Chinese foreign ministry spokesperson said on Monday that China had no room for compromise or concessions on matters relating to its sovereignty and territorial integrity.
Source: CNA