Travel
Cash, credit card or crypto: What's the best way to pay on holiday?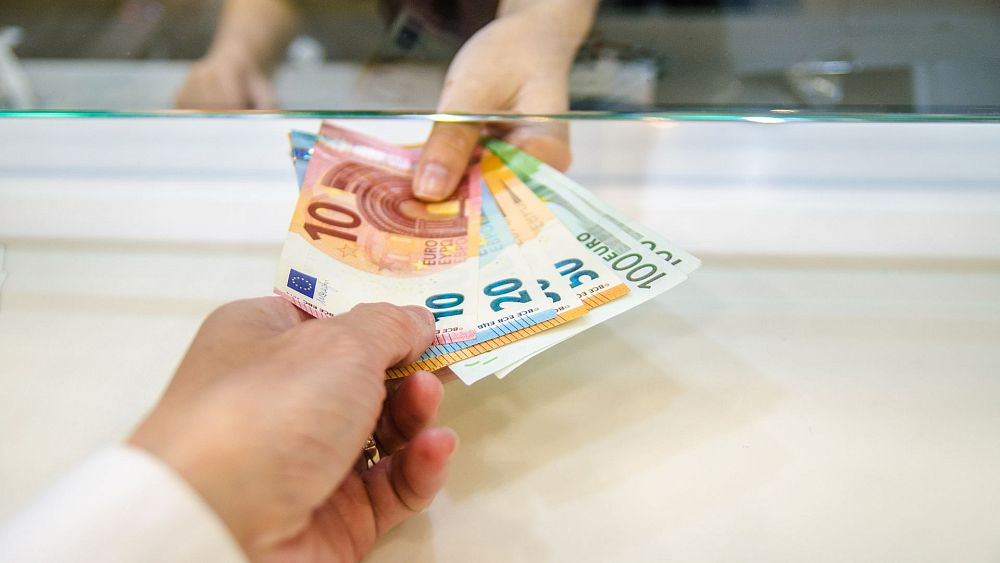 Heading abroad? Here's how to choose the best payment option for your trip.
Sorting out travel money often involves a mad dash to the currency exchange at the airport – or simply swallowing the astronomic prices charged by your debit card issuer.
But with a little planning, you could save significantly on your travel currency.
So, what's the best way to pay while you're on holiday?
We've looked at everything from plain old cash, credit cards and prepaid travel cards to apps and cryptocurrency to bring you the best ways to take money abroad.
Travel credit cards vs. debit cards
Applying for a specialist travel credit card will help you avoid foreign currency exchange fees – and secure you the best rate. They also offer the best protection in case there are any problems with your purchases.
Credit cards are usually needed for car hire abroad so they'll come in useful there. You should opt to pay in the local currency rather than your home currency for the best rates.
If you're unable to get a credit card due to your credit score or ability to make monthly repayments, travel debit cards are a good alternative. They do not typically charge the flat fee and percentage cut that your normal debit card would. They are also a better choice than credit cards if you wish to withdraw cash.
App-only banks are a great way to pay abroad without incurring interest or fees. Monzo offers unlimited fee-free cash withdrawals in the UK and EEA, and up to £200 (€230) per month everywhere else – but it is only available to UK residents.
Curve, a spending card that collates all your debit and credit cards into one easy payment platform, offers up to €1,000 fee-free spending and up to €200 free cash withdrawals per month. It is available to UK and EEA citizens.
Are prepaid travel cards a good option?
Although the rates tend to be slightly less favourable, prepaid travel cards are another good option. They are especially handy if you want to stick to a rigid budget, as you can preload the card with the amount you have to spend.
Prepaid cards are also good for locking in rates before you travel if you're visiting a country with a volatile currency. Plus, if you lose your card you have the ability to block it.
Revolut – available to citizens of EEA countries, Australia, Singapore, Switzerland, Japan, the UK and the US – offers good rates on weekdays and free withdrawals abroad of up to €200 per month.
Should you take cash abroad?
Cash is helpful – and sometimes essential – in many travel destinations, so it pays to have a little to hand.
It's also a good way to stick to a budget – but be careful not to lose it, as it can be difficult to claim back on insurance.
Waiting to exchange your money at the airport could cost you a lot more than doing it in advance.
The most competitive exchange rates can be found online and many companies offer an airport collection service. This means you'll get more for your money and it's convenient.
Always pay for your holiday money via debit rather than credit card to avoid additional fees and interest.
Is crypto a good option?
If you're one of the 425 million global crypto investors, you might be wondering whether digital currency is a good way to pay abroad.
Last year, Airbnb CEO Brian Chesky teased adding cryptocurrency payments to the accommodation booking site – but this is yet to materialise.
How about paying on the ground?
The perks of paying with crypto are multiple, according to crypto hedge fund manager and founder of Kralow Ventures, Thomas Kralow.
"You won't have to exchange your [euros] for another currency, an inconvenience that often comes with an exorbitant fee or unfavourable exchange rate," says Thomas.
As well as lowering fees, crypto grants easy international access. "Cryptocurrency can be used anywhere as long as the merchant accepts it," continues Thomas.
That's a big caveat. At present, just over 15,000 businesses worldwide accept crypto, according to merchant mapping site Coinmap.
Thomas highlights Switzerland, Austria, Portugal, Slovenia, the Czechia, Germany, Canada, Australia, France, Spain, the United Kingdom and Japan as major adopters of crypto payments.
"Tokyo City alone hosts more than 100 crypto-friendly companies and over a dozen Bitcoin ATMs."
If security is a big worry for you when using banking systems abroad, crypto has you covered.
"Cryptocurrency transactions are encrypted and secure, making them less vulnerable to fraud and hacking than traditional banking transactions," says Thomas. Likewise, they offset increased privacy as you don't need to share personal data like your name and address.
What are the downsides of paying with crypto?
Cryptocurrency prices can be volatile, meaning their value can fluctuate significantly in a short amount of time. This makes it difficult to keep track of how much you're actually spending.
To counteract this, "Use stablecoins, or keep a close eye on exchange rates while using volatile cryptocurrencies for transactions," advises Thomas.
Using crypto for payments also requires some technical know-how, such as understanding how to use a digital wallet and how to send or receive payments. Be sure to test out your payment method at home before you travel.
One of the easiest ways to use crypto is with crypto payment cards that convert your cryptocurrency to regular currency at the time the transaction is placed, according to Thomas.
For security, you should store your private keys in a physical, offline 'cold wallet' rather than online, advises Thomas. You should also enable two-factor authentication and avoid using public wifi when accessing your wallet.
Source: Euro News