Asia
Dazzling but empty stadiums a symbol of China's fading football dream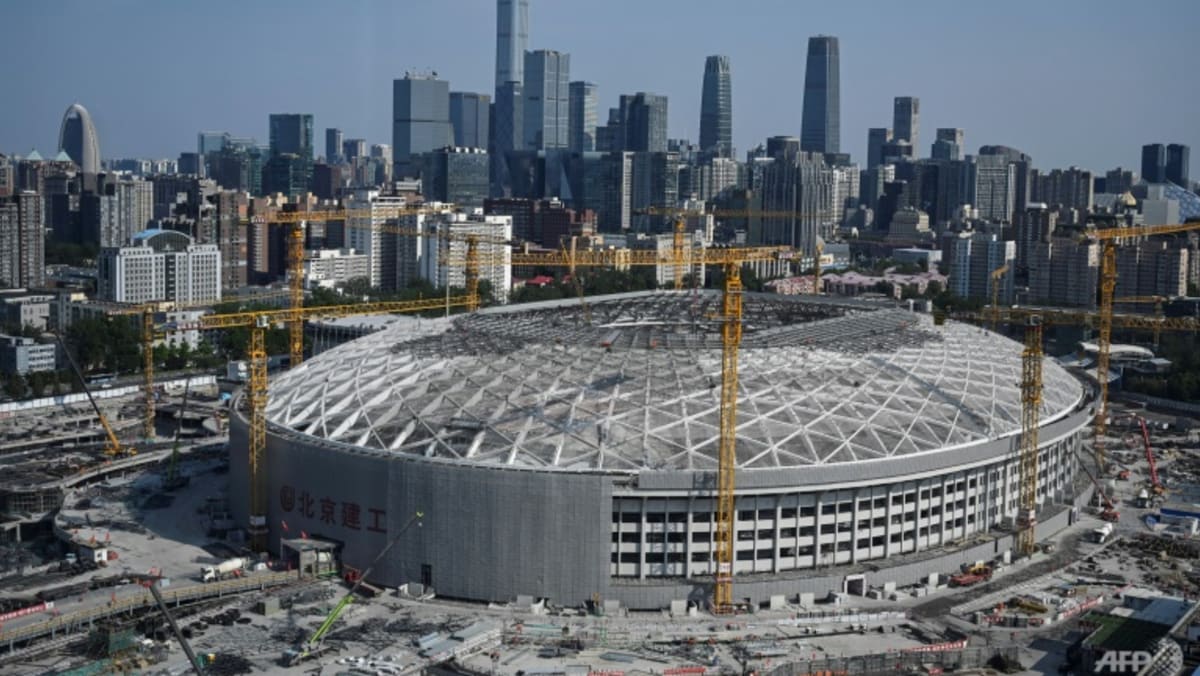 'WHITE ELEPHANTS'?
China has turned to big-ticket infrastructure projects to juice up its pandemic-stricken economy, the world's second-largest, and officials say that building glitzy football stadiums was part of that plan.
Some, like the futuristic 60,000-seater Egret Stadium in the coastal city of Xiamen, are springing up in cities which do not have a top-tier team to call the venue home.
And even when crowds are allowed back into stadiums – which looks a long way off – CSL teams will struggle to muster enough fans to fill most of them.
"The ones in relatively smaller cities like Xiamen or in cities where there are (existing) stadiums like Xi'an … are more liable to be white elephants," Beijing-based sports consultant William Bi said.
"As the economy is backsliding there is little chance for splashing money to build a club that deserves a giant stadium."
Developers have added facilities that will allow the new stadiums to double up as concert venues, but China's strict COVID-19 restrictions have killed the live-entertainment industry along with the football.
China is already struggling to reuse other major sporting venues built in recent years, Chadwick said.
"When resources are scarce this is an incredibly wasteful and sub-optimal way of planning," he said.
About a dozen of the 18 teams supposed to be playing in the CSL this year are backed by real estate companies.
But a cooling economy has left many developers scrambling to repay loans.
The local government took away a US$1.86 billion stadium construction project from floundering developer Evergrande, which owns former Asian champions Guangzhou FC, Chinese media group Caixin reported in March.
The Guangzhou Evergrande stadium was initially planned to have a capacity of 100,000 and a striking lotus flower-shaped design, although the end product will see the bold idea somewhat scaled back.
"Investment in football was politically expedient on the part of developers as it helped cultivate strong relationships with the state," Chadwick said.
"What this recent turbulent period appears to have done … is to cut the cord between football and property development, raising questions about the future of Chinese football."
Source: CNA