Asia
Indonesia police say 129 people killed after stampede at football match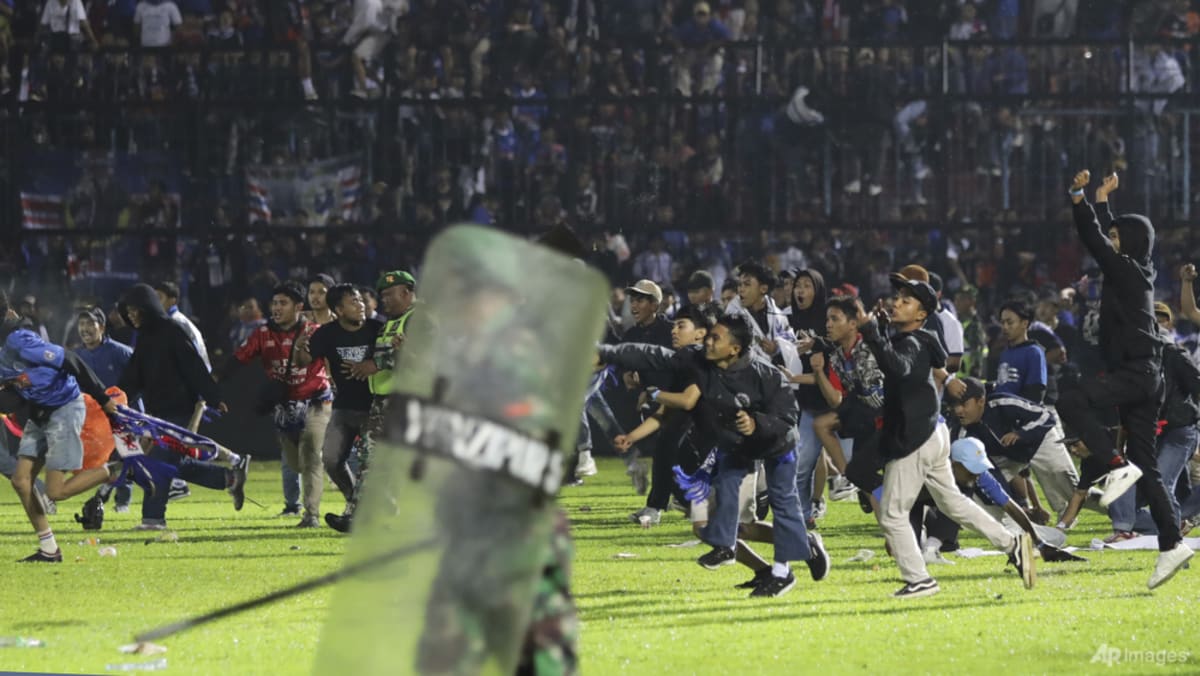 JAKARTA: At least 129 people were killed and around 180 injured at a football match in Indonesia after a crowd stampede during a riot, police said on Sunday (Oct 2), in what appears to be one of the world's worst stadium disasters.
The stadium had been been filled beyond capacity, said Indonesia's chief security minister Mahfud MD. In an Instagram post, he said 42,000 tickets had been issued for a stadium that was meant to hold 38,000 people. 
After the match in East Java province between Arema FC and Persebaya Surabaya ended on Saturday night, supporters from the losing team invaded the pitch and police had fired tear gas, triggering a stampede and cases of suffocation, East Java police chief Nico Afinta told reporters.
"It had gotten anarchic. They started attacking officers, they damaged cars," Nico said, adding that the crush occurred when fans fled for an exit gate.
Two police officers were among the day, the police chief said, adding that 34 people died inside the stadium and the rest died in hospital.
Video footage from local news channels showed people rushing onto the pitch in the stadium in Malang and images of body bags.
World football's governing body FIFA specifies in its safety regulations that no firearms or "crowd control gas" should be carried or used by stewards or police.
East Java police did not immediately respond to a request for comment on whether they were aware of such regulations.
Indonesia's human rights commission planned to investigate security at the ground, including the use of tear gas, its commissioner told Reuters.
There have been previous outbreaks of trouble at matches in Indonesia, with a strong rivalry between clubs sometimes leading to violence among supporters.
Source: CNA