Asia
Japan whaling firm pins hopes on vending machines to revive sales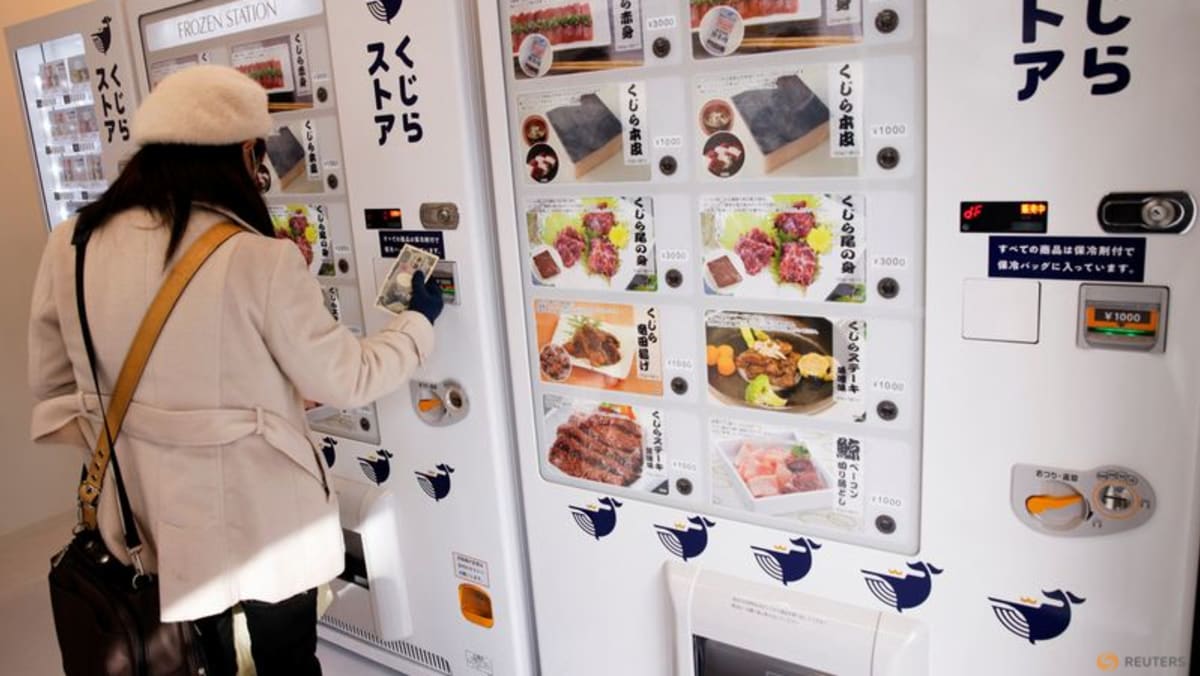 The products on sale mainly contain whales caught in Japan, a company spokesperson said, with prices ranging from 1,000 yen (US$8) to 3,000 yen.
Although the government maintains that eating whale meat is a cherished part of Japan's culture, consumption which peaked in the early 1960s has steadily declined as other protein sources became available and affordable.
Whale meat consumption in Japan totalled just 1,000 tonnes in 2021, compared with 2.6 million tonnes for chicken and 1.27 million for beef, government data showed.
At its peak in 1962, annual whale meat consumption was 233,000 tonnes.
Conservationists say moves to promote whale meat are desperate attempts to revive interest in a struggling business.
"Most Japanese people have never ever tried it. So how can it be something you call a nationwide culture if nobody's really participating in it?" said Katrin Matthes, head of Japan policy for Whale and Dolphin Conservation (WDC), a global charity.
The International Whaling Commission – a global body that oversees whale conservation – banned commercial whaling in 1986 after some species came close to extinction.
Source: CNA