News
Russia isolated after backlash over annexed Ukraine regions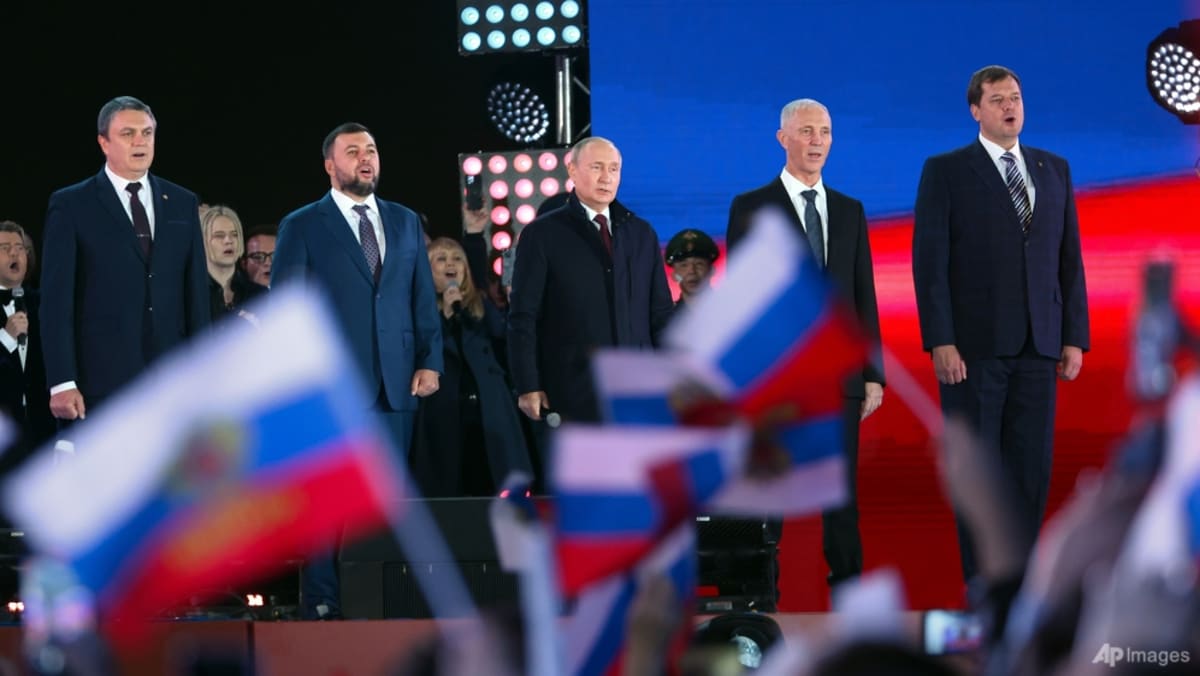 CRUCIAL LAND CORRIDOR
The four annexed territories create a crucial land corridor between Russia and the Crimean Peninsula, annexed by Moscow in 2014.
Together, the five regions make up around 20 per cent of Ukraine, where forces in recent weeks have been clawing back territory.
Zelenskyy on Friday hailed the "significant results" from Ukraine's counter-offensive in the east.
Ukrainian forces were on the doorstep of Lyman in Donetsk, which Moscow's forces pummelled for weeks to capture this summer.
"Lyman is partially surrounded," said Denis Pushilin, the pro-Moscow leader in Donetsk, adding later on social media that Russian forces were holding out "with the last of their strength".
Russia on Friday vetoed a UN Security Council resolution condemning the annexation of the regions, while China, India, Brazil and Gabon abstained.
Although Russia's veto was a certainty, Western powers had hoped to demonstrate Moscow's growing isolation on the world stage and will now take the condemnation effort to the General Assembly, where every nation has a vote and none can kill a resolution.
At a UNESCO meeting in Mexico City on Friday, representatives of dozens of countries walked out as Russia took the floor, symbolically condemning the invasion of Ukraine.
Source: CNA