Travel
Tourists warned against visiting Florida due to 'openly hostile laws'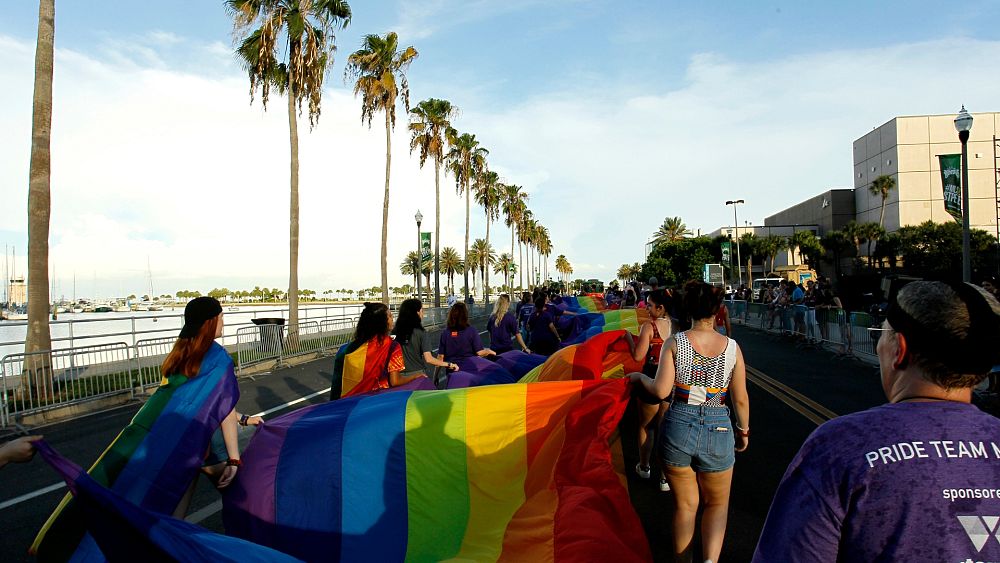 They warn that newly passed laws and policies may pose risks to minorities, immigrants and gay travellers.
The largest LGBTQ+ rights organisation in the US joined other civil rights organisations on Tuesday (23 May) in issuing a travel advisory for the state of Florida.
It warns that newly passed laws and policies may pose risks to minorities, immigrants and gay travellers.
The Human Rights Campaign joined the NAACP, the League of United Latin American Citizens, the Florida Immigrant Coalition and Equality Florida in issuing travel or relocation warnings for the Sunshine State.
Florida is one of the most popular states for tourists to visit in the US. More than 137.5 million people visited last year, surpassing pre-pandemic levels, according to Visit Florida, the state's tourism promotion agency. 
Last year's figures show that tourism supports 1.6 million full-time and part-time jobs, and visitors spent $98.8 billion (€98.1 billion) in Florida in 2019.
Which civil rights groups have issued travel advisories?
The Human Rights Campaign said it wasn't calling for a boycott or making a blanket recommendation against visiting Florida.
Instead, it said it wanted to highlight new laws passed by the Republican-controlled Florida Legislature. 
The group says the legislature is hostile to the LGBTQ+ community, restricts abortion access and allows Floridians to carry concealed weapons without a permit.
"Those who visit must join us in their vocal opposition to these dangerous policies," Kelley Robinson, president of the Human Rights Campaign, said in a statement.
 "Those who pick another place to work, to go to school or to spend their vacation should make clear why they're not heading to Florida."
In April, Equality Florida also warned LGBTQ+ people about visiting the state, saying in a press release that it has taken the "extraordinary step" of issuing a travel advisory.
It advises people of the "risks posed to the health, safety, and freedom of those considering short or long term travel, or relocation to the state".
Last weekend, the NAACP, the nation's oldest civil rights organisation, also issued an advisory warning that recent laws and policies championed by Governor Ron DeSantis and Florida lawmakers are "openly hostile toward African Americans, people of colour and LGBTQ+ individuals."
How has Florida responded to the travel advisories?
After the NAACP made its announcement, DeSantis' spokesman, Jeremy Redfern, called the travel advisory "nothing more than a stunt."
"As Governor DeSantis announced last week, Florida is seeing record-breaking tourism," Redfern said in a statement.
Senator Rick Scott of Florida announced on Tuesday that he was issuing what he described as a "formal travel advisory" for "socialists" visiting the state. 
It mocked the language used by the NAACP, warning that the state was "openly hostile" to socialists and their enablers. 
"Travelers should be aware that attempts to spread Socialism in north Florida will fail and be met with laughter and mockery," he added
Source: Euro News