Sport
Why more and more brides are going down the aisle in Dubai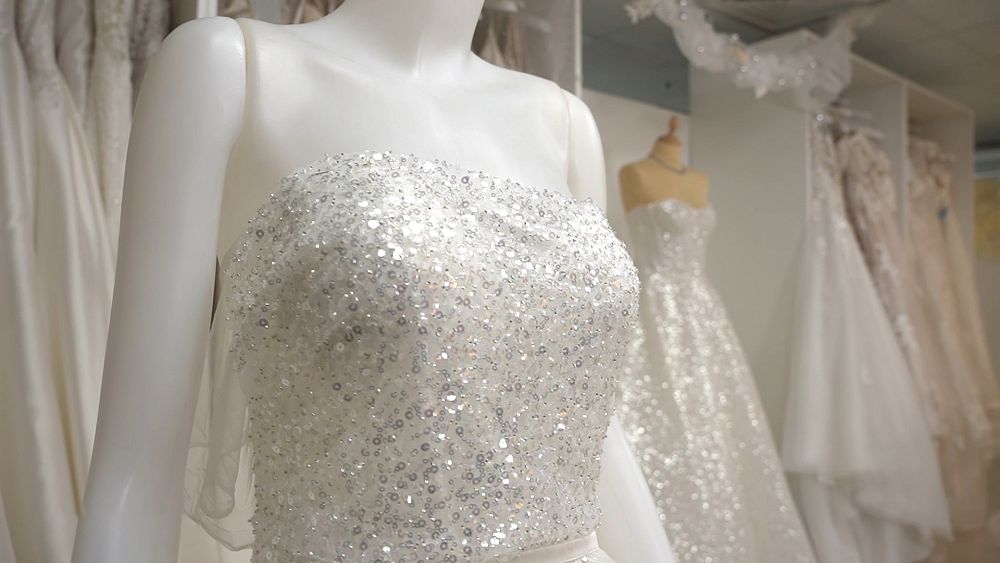 The Middle East destination wedding market is estimated to be worth more than €4 billion and for increasing numbers of couples their journey down the aisle is leading them to Dubai. With year-round sunshine, five-star ballrooms and beaches, and multi-faith churches and temples, the expanding industry is big business.
Easy Wedding Dubai facilitates marriages for people of all nationalities and religious denominations both from within the UAE and overseas.
"We assess the situation and based on their religion, nationality and residency, we will offer them the best options, legal advice and solution to get legally married," says Easy Wedding Dubai co-founder Florian Ughetto. "Almost anyone can have a religious wedding in Dubai, with Dubai recognising all the official religions. People need to be residents and from the same religion, and then they will be able to tie the knot in front of their religious authority. Alternatively, almost anyone can have a civil marriage in the UAE. This happens a one-hour drive away from Dubai in the capital, Abu Dhabi, where residents and tourists can tie the knot."
All styles of celebrations
When it comes to planning the celebration, Dubai's growing wedding industry can facilitate all styles of ceremonies, from the intimate to the lavish. Bride Club Middle East is an online platform where vetted vendors, from wedding planners to florists, are recommended.
_"Think big and Dubai will give it to you,_" says Bride Club Middle East founder Rhiannon Downie-Hurst.
Recommended vendors range from wedding planners and celebrants to artisan florists such as Ame Artistic Studio in Alserkal Avenue, the creative soul of Dubai (âme means 'soul' in French). Here, flowers can be shaped and styled into trailing fuchsia and dark plum plumes or traditional tightly-packed pale pink rose bouquets; Instagram-friendly floral archways and cascading floral table settings are also currently on trend.
Unusual requests
Dubai-based wedding planner Tasneem Alibhai says: "The most unusual requests I have are normally from our Indian clients, where the groom wants to arrive in a helicopter or on a quad bike or have a tiger in a procession… from tigers to elephants to horses."
Tasneem says Dubai weddings can cost anything between €5,000 all the way up to €100,000, but she adds: "The good thing about Dubai is that you don't pay a venue fee. You pay the minimum spend at the property and that can be redeemed on F&B."
The wedding attire is another considerable cost. At one of Dubai's leading bridal boutiques, Rebekah's Bridal & Occasion Wear, wedding dresses begin from €1,200 and can cost up to €6,000 when heavily embellished.
Brides travelling to Dubai for their big day don't need to pack their gowns; they can pick one up when they arrive.
"The magic of technology enables us to discuss dress styles, fabric types and even do measurements online," says boutique owner and dress designer Jessy Rebekah. "The bride can then come in a week before the wedding to complete her dress fittings. We can also create the bridesmaid dresses the same way, which is really helpful for people whose bridesmaids are coming from all over the world."
Personalised ceremonies
With religious weddings limited to residents of the same religion, most of Dubai's destination wedding ceremonies are conducted by celebrants.
"The role of the celebrant is basically the same as that of a reverend or a priest in a church setup, but ceremonies with a celebrant can be more personalised and can take place in any location," says local celebrant Theresa Du Toit. "I've conducted ceremonies at the most amazing locations, five-star hotels such as Waldorf-Astoria Dubai Palm Jumeirah, the desert and private gardens. In Dubai, we can offer whatever."
Source: Euro News