Travel
Digital nomads: This may be one of the easiest new visas to apply for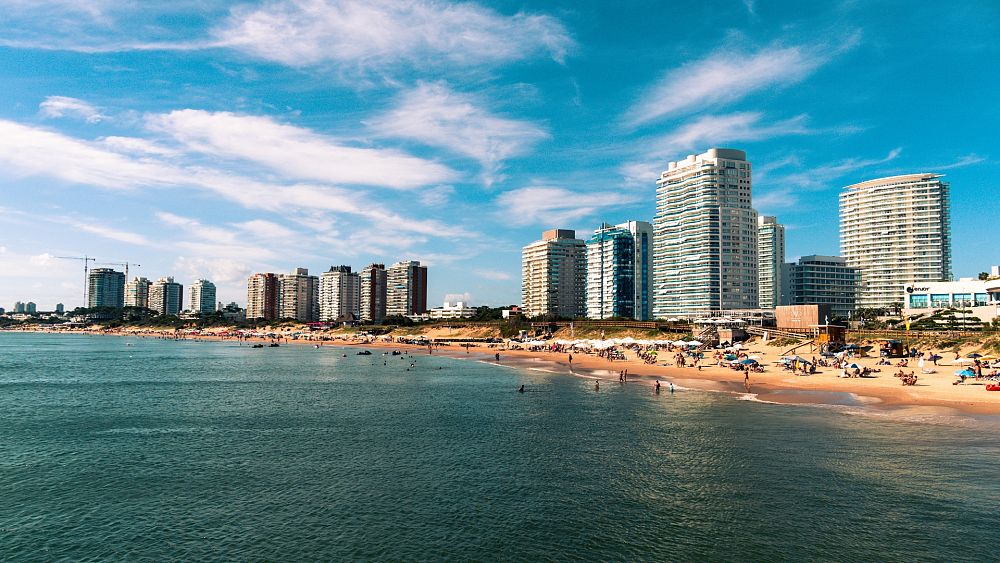 Famous for steak and unspoiled beaches, this South American destination has big advantages for tech workers.
Uruguay may not be the first place you think of when it comes to remote work destinations.
But this underrated country's new digital nomad visa might send it to the top of your bucket list.
It's one of the easiest digital nomad visas to get, both in terms of the application process and the requirements. This is because there is no minimum income requirement and the process is entirely online.
And, technological services in Uruguay are exempt from taxes, something the government says is "a great advantage for digital nomads who work in technology".
So, if you are looking for world-famous steak, high standards of living and pristine beaches, read on to find out how to apply.
How do you apply for Uruguay's digital nomad visa?
Uruguay's digital nomad visa is for people who either work remotely for companies outside of the country or are self-employed. You can't apply jointly with a spouse or dependents but can submit individual applications for each person.
You can start the application process after you enter the country as a tourist using the online form on the government website.
All you'll need to do is fill in your personal information and sign a written statement that confirms you are earning enough money to support yourself while you are in the country.
Once you've done this and paid the application fee, you'll be issued your permit via email which allows you to stay in Uruguay for 180 days.
How much does Uruguay's digital nomad visa cost?
The permit will cost you around €9 – but you can't pay for it with a foreign bank account. This means that, while you can technically apply before you arrive, it may be easier to wait until you are in Uruguay to start the process.
If you don't have an account with a bank in the country or a friend who can help out, there are shops that people use to pay bills in Uruguay where you will be able to pay the fee. This needs to be done within one day of submitting your application.
Can I stay in Uruguay for longer than six months on a digital nomad visa?
If you want to extend your digital nomad visa beyond 180 days, there are a few more things you'll need.
Staying for up to a year requires proof of a clean criminal record in all of the countries where you have lived for more than six months in the last five years. You'll also need a vaccination certificate issued in Uruguay.
It is worth noting that the simplicity of this process is likely because the digital nomad visa is so new. There isn't currently a minimum amount you need to earn but this and other requirements could change in the future.
Source: Euro News