United States
EU and US raise concerns about Polish law to probe 'Russian influence'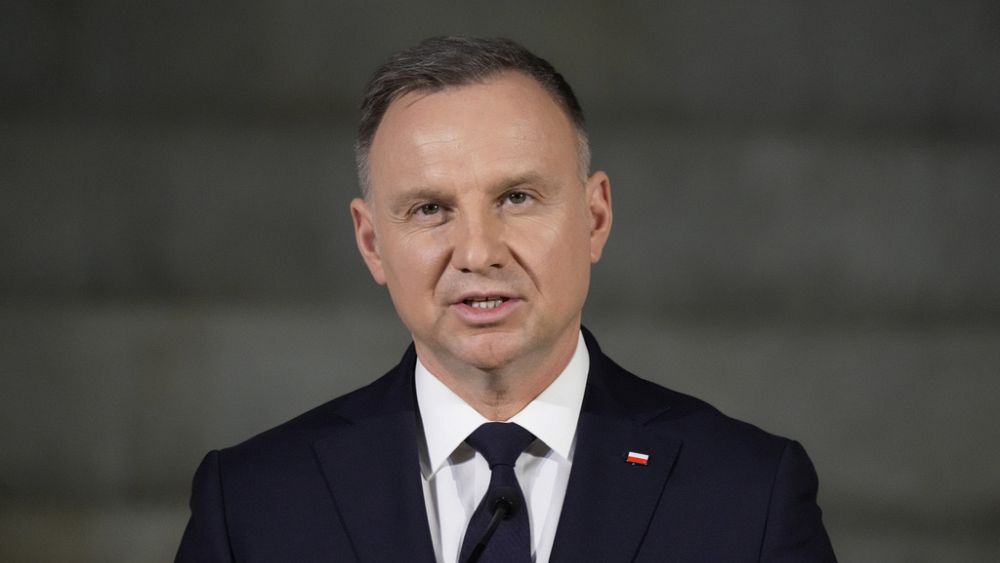 The special committee will investigate cases of "Russian influence" in Poland's internal security between 2007 and 2022.
Brussels and Washington have expressed serious concerns about a new Polish law that sets up a special body to investigate "Russian influence" inside the country, a move that critics fear could be exploited to target opposition politicians as the country prepares to hold a general election later this year.
The committee will have the power to prosecute, judge and impose penalties, such as banning officials from holding a security clearance or a role with responsibility over public funds.
Its work will focus on affairs related to Poland's internal security that took place between the years 2007 and 2022.
The law was signed on Monday by President Andrzej Duda, who said "transparency in explaining important public and political issues" was of the "utmost importance."
But the scope of legal text has been widely criticised as "anti-constitutional" and "quasi-judicial" due to the powers bestowed upon the new committee.
The vagueness with which "Russian influence" is defined has also come under scrutiny, further fuelling fears of civil rights violations.
The law has been dubbed "Lex Tusk" in reference to Donald Tusk, who served as prime minister between 2007 and 2014 and currently leads Civic Platform (PO), Poland's largest opposition party.
"There are concerns that this law might be used to affect the possibility of persons to be elected to public office without a fair trial," Věra Jourová, European Commissioner for values and transparency, said on Tuesday afternoon.
"It's too fresh, too quick for me to give you a full and precise legal analysis. But I can now assure you that we will not hesitate to take immediate actions as necessary when there is the space and need for such action."
The bloc's executive raised the issue during a ministerial meeting of the EU Council on Tuesday in the presence of the Polish representative, Jourová said.
The passing of the controversial law also prompted a warning by the US Department of State, which worries the committee could be "misused to interfere with Poland's free and fair elections" and "block the candidacy of opposition politicians without due process."
"We call on the government of Poland to ensure this law does not pre-empt voters' ability to vote for candidate of their choice and that it not be invoked or abused in ways that could affect the perceived legitimacy of elections," the department said.
The law was initially drafted by the ruling Law and Justice party (PiS) amid Russia's invasion of Ukraine. PiS believes the previous government led by Tusk was excessively friendly towards Moscow and increased Poland's reliance on Russian fossil fuels.
The bill was approved by the Sejm, the Polish parliament, on Friday, with 234 votes in favour, 219 against and one abstention. Tusk, who is not a member of the parliament, was present during the session.
The law was then sent to President Duda for final approval amid speculation that he might veto the text.
"I believe that it is the public opinion that should form its own opinions on how its various representatives operate, including those elected in general elections, who are entrusted with very responsible state functions," Duda said, explaining his decision.
Duda acknowledged "doubts" about the law and said he would refer it for assessment by the Constitutional Tribunal, which has been accused of being under the control of the ruling party.
Source: Euro News