Asia
'I have no knowledge of the matter', says Anwar on claims that PAS was invited to join Malaysia government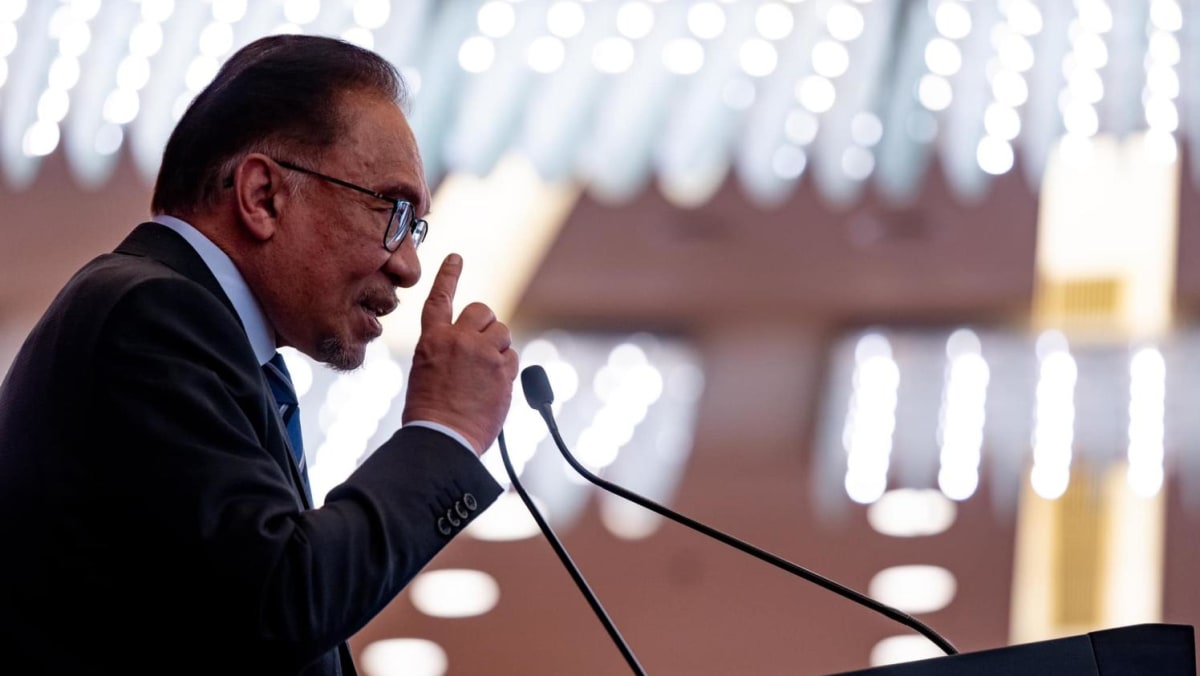 Mr Anwar was asked by reporters to comment on a claim by PAS president Abdul Hadi Awang that certain individuals had approached him about joining the unity government, according to Free Malaysia Today (FMT). 
Besides Mr Abdul Hadi, PAS deputy president Tuan Ibrahim Tuan Man reportedly claimed on Monday that he was also approached by representatives from the Anwar-led government to join the current administration, according to Berita Harian. 
On Saturday, Mr Abdul Hadi reportedly said that he was contacted by individuals who wanted to meet him with an offer for the party to join the unity government, according to NST. 
He noted that the offer came about after PH, especially Parti Keadilan Rakyat (PKR), realised that their position is unstable as they do not have as many Malay seats as PAS.
"People have contacted me. Several individuals wanted to meet me with offers for PAS to join the government because PAS has the most seats, 43.
"PKR only has 30 seats, with only 19 of them Malays seats, while DAP (Democratic Action Party) has three Malay seats. The government is dominated by non-Malays," he was quoted as saying by NST. PKR and DAP are component parties of PH.
Mr Abdul Hadi reportedly added: "They wanted to invite PAS but with PAS taking the back seat, not the front line. By right, when forming a government, those with the most seats should lead."
His claims have since been dismissed by Malaysian Deputy Prime Minister Ahmad Zahid Hamidi and PKR deputy president Rafizi Ramli. 
On Sunday, Ahmad Zahid – who is also the BN chairman – denied having any knowledge about the claims, adding that he thought it would be best for PAS to keep their friendship with Bersatu (Parti Pribumi Bersatu Malaysia).
PAS and Bersatu are component parties of the opposition Perikatan Nasional (PN) coalition. 
Subsequently, Ahmad Zahid on Tuesday dismissed speculation that the federal administration had approached PAS to join the unity government, according to the Malay Mail. 
He also stated that none of the parties in the unity government trust the Islamist party, adding that PAS has been an untrustworthy political partner.
"So far no party in our circle believes in them … because they have not kept their promises, pledges and charters that they have agreed to," Ahmad Zahid was quoted as saying by the Malay Mail. 
Meanwhile, Mr Rafizi – who is also Malaysia's economy minister – said that he had never been made aware of such an invitation despite being closely involved in the formation of the unity government.
"I do not know what timeline the claims are referring to, but since the first day I was involved in the formation of the unity government up until now, I have never heard of such a thing," he was quoted as saying on Sunday by The Star. 
The 15th General Elections (GE15) in November last year saw the formation of the current unity government led by Mr Anwar comprising PH and the previous ruling coalition BN. Other parties and coalitions that currently back the unity government include Gabungan Parti Sarawak (GPS), Gabungan Rakyat Sabah (GRS) and Parti Warisan (Warisan).
Source: CNA