Asia
Malaysia searches Chinese ship suspected of looting WWII wrecks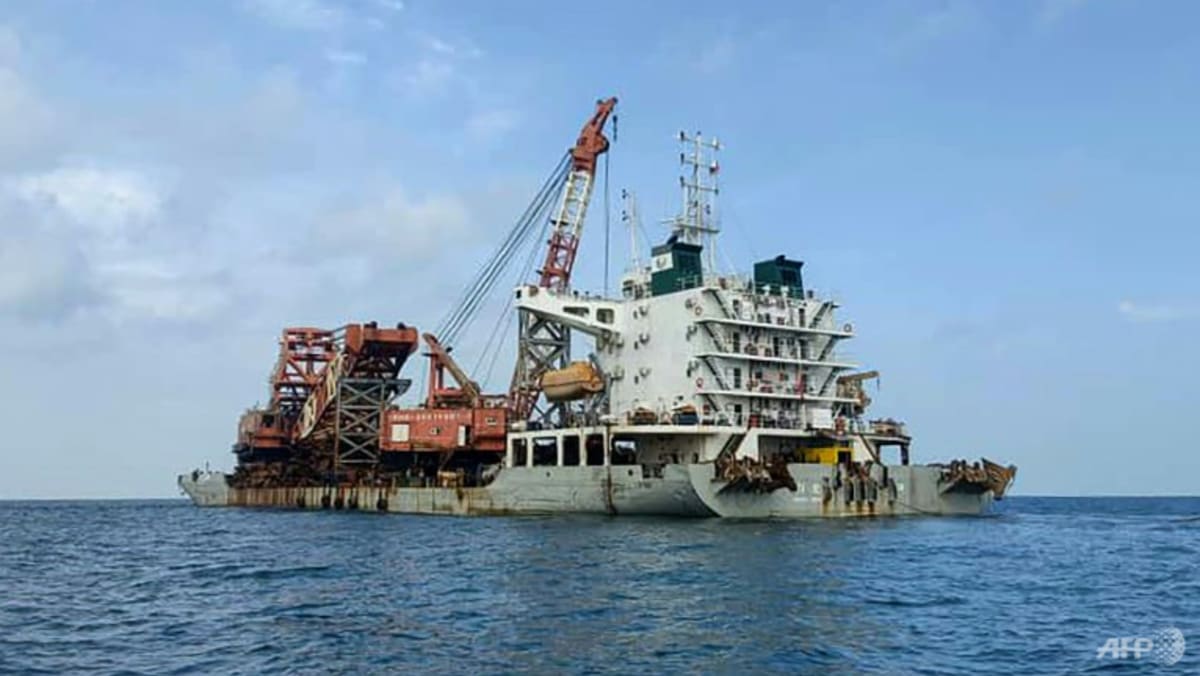 A senior maritime official told AFP on condition of anonymity that the pieces of metal and cannon shells could have originated from two sunken British warships.
Photos and a video shared by the coastguard showed large pieces of corroded metal and shells as well as a large crane and gas torches used to cut metal on board the ship.
The shells could also be linked to the discovery of unexploded World War II-era ordnance at a jetty in Johor on May 19, the maritime agency said in a statement Monday.
Nurul Hizam said the maritime agency would not tolerate any form of illegal salvage activities in Malaysian waters.
"Our national treasure must be protected and preserved," he said, describing looting as "an uncivilised act".
Hundreds of British sailors died when the HMS Prince of Wales and HMS Repulse were torpedoed by Japanese aircraft off the South China Sea.
The attack on Dec 10, 1941, happened three days after Japan attacked the United States fleet in Pearl Harbor, Hawaii.
Britain's Ministry of Defence condemned the "desecration" of maritime military graves after reports that scavengers had targeted two World War II wrecks, the BBC said on Saturday.
Malaysia's New Straits Times newspaper reported in recent weeks that illegal salvage operators had targeted high-grade aluminium and brass fixtures from the two British warships.
Source: CNA