Travel
Spain: Floods trigger travel warnings in popular holiday destinations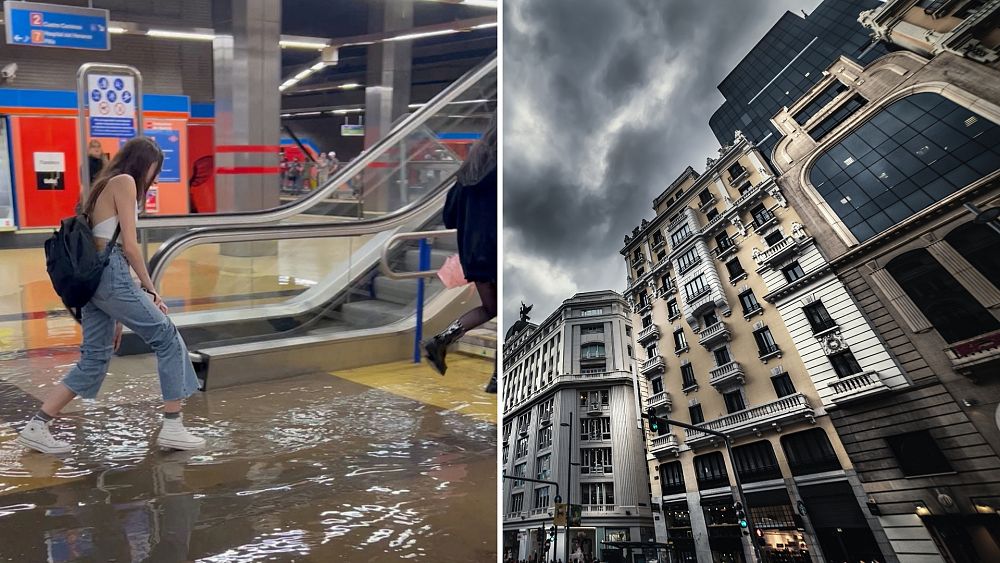 Everything travellers need to know as parts of Spain face torrential rainfall.
Record rainfall has left roads and metro stations in Spain flooded, adding to the problems created by a prolonged drought.
Huge swathes of the country have been placed under yellow warning by Spain's meteorological office (AEMET) due to the risk of heavy rain and storms.
Tourist hotspots Andalusia, Alicante, Barcelona, Ibiza, Madrid and Valencia are included in the 14 affected regions.
Parts of the southeast region of Murcia are currently under the more severe orange warning for rainfall.
Despite the downpours, Spain is on track for its driest summer since record-keeping began in 1961, according to AEMET.
Which parts of Spain are affected by flooding?
Heavy rain over the past week wreaked havoc along Spain's Mediterranean coast and in the capital, Madrid. Some areas saw more rainfall in a day than is normally seen in an entire month.
The southeastern region of Murcia has been most severely affected, with scenes of cars being swept down streets and a pram being bowled over in Molina de Segura. Some schools were closed as a precaution due to rising water levels.
Vega del Segura and Campo de Cartagena and Mazarrón – both in Murcia – are currently under orange warnings for rain.
Madrid has been ravaged by rain since Thursday, forcing commuters to dodge water pouring into metro stations and drivers to navigate flooded highways. Water also leaked through the ceiling of Madrid Airport and flooded runways.
Emergency services were called in to rescue drivers trapped in their vehicles. The city had not seen rainfall in months.
Is it safe to travel to Spain during floods?
Spain, including regions affected by rainfall, is open as normal to tourists – but visitors should exercise caution.
Heavy rainfall could lead to flight and train disruption, so be sure to give yourself extra time if you are travelling in the affected areas.
Keep an eye on AEMET's weather warnings and local media for updates on the current situation – particularly if you are planning to drive a car. Avoid areas that are vulnerable to landslides in heavy rain.
Spain's rainfall came just days after the Italian region of Emilia Romagna was devastated by floods that killed 14 people and forced 36,000 to evacuate their homes.
Both Spain and Italy have faced 'weather whiplash' in recent weeks, with long periods of drought broken by heavy rainfall.
Source: Euro News