Travel
The Maldives of Europe: Albania is the next big budget beach break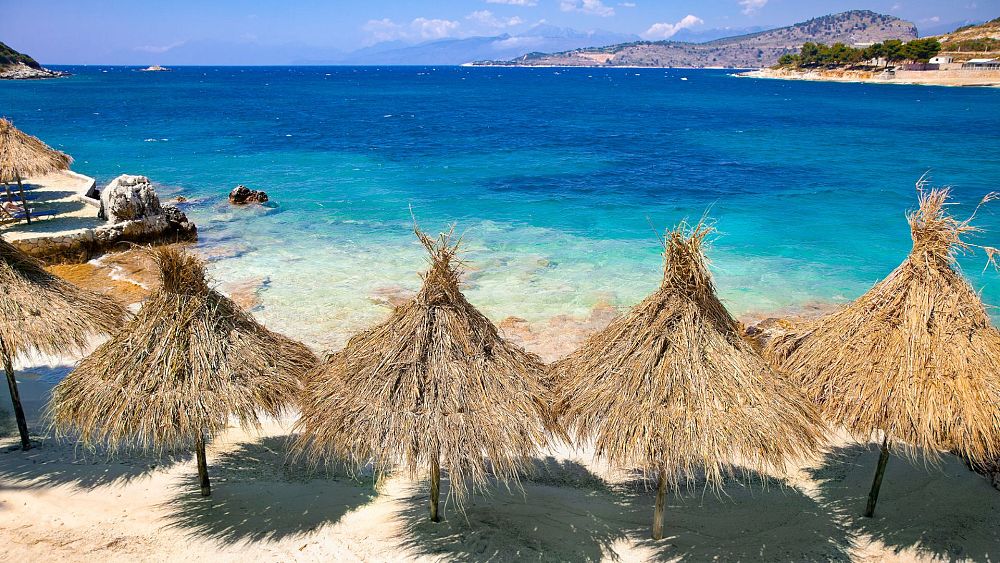 Want a budget beach break? Here's why the Albanian Riviera should be top of your list.
In search of a budget beach break? Albania could be just the ticket.
The Balkan country is yet to make its mark on Europe's mainstream tourist trail – which is all the more reason to visit.
Stretching along the Adriatic and Ionian seas, Albania's 450-kilometre coastline is dotted with golden sands and pine forests but very few foreign tourists.
Beach lovers should make a beeline for the Albanian Riviera, where white beaches and turquoise waters have drawn comparisons with the Maldives.
Here's how to visit the Mediterranean hidden gem before the crowds descend.
Where to go in the Albanian Riviera: From Roman ruins to beach bars
Stretching along the country's coastline from Vlorë to Ksamil, the Albanian Riviera offers everything from vibrant seaside resorts to quiet coves.
Though far from undiscovered, Dhërmi is one of Albania's longest and most popular beaches. Palm frond umbrellas line the shore with sunbeds facing out to the sparkling ocean.
Lively bars sell beer for as little as €1.50 and beachfront rooms are available from €30.
When you need some respite, you can hike the area's mountain trails in solitude or head to the nearby Canyon of Gjipe for an abseiling expedition.
Venture further south and you'll be rewarded with Ksamil, which social media users have hailed the Maldives of Europe.
Beaches like Pema e Thatë have become TikTok-famous for their beach huts with net hammocks suspended over the ocean, available to rent for just €9 a day.
If sunbathing isn't your thing, check out the Greek and Roman ruins of Butrint National Park just a stone's throw from the coast.
Inland from this little oasis, you'll find the Blue Eye, a deep natural spring named for its mesmerising colour.
The coastal city of Sarandë is just a 20-minute drive north of Ksamil with hotels from €30 a night.
The Albanian Riviera: One of Europe's cheapest beach break destinations
The Albanian Riviera is ideal for a beach holiday that doesn't break the bank.
Whether you want to splash out on fancy accommodation for a fraction of the usual price or take advantage of the low prices and spend as little as possible, Albania has you covered.
With jungle camping in the quiet village of Borsh for just €11.50 per night and luxury resorts for €40, neither option will leave you short of money.
A meal at an inexpensive restaurant in Albania costs an average of 600 lek (€5.50), according to Numbeo, while a three-course meal for two at a mid-range restaurant costs around 3,260 lek (€30).
How to get to the Albanian Riviera
Currently, Tirana International Airport – a two-hour drive from Vlorë – is the main gateway into Albania. Buses from the airport take around three hours and cost roughly €9. A taxi costs around €90.
It is possible to get the train from Rrogozhinë – around an hour's drive from Tirana – to Vlorë. Albania's train network is set to improve in the coming years with a high-speed rail network under construction.
Vlorë is slated to get its own airport in 2024, which would grant direct access to the Albanian Riviera. However, these plans are not without controversy: the airport's proximity to the Vjosa-Narta lagoon – an important coastal bird sanctuary – has led to protests by environmental campaigners.
You can also get a ferry from Corfu in Greece to Sarandë in the south of the Albanian Riviera.
Source: Euro News