Middle East
UN technical vessel arrives at rusting oil tanker off Yemen's coast as salvage operation begins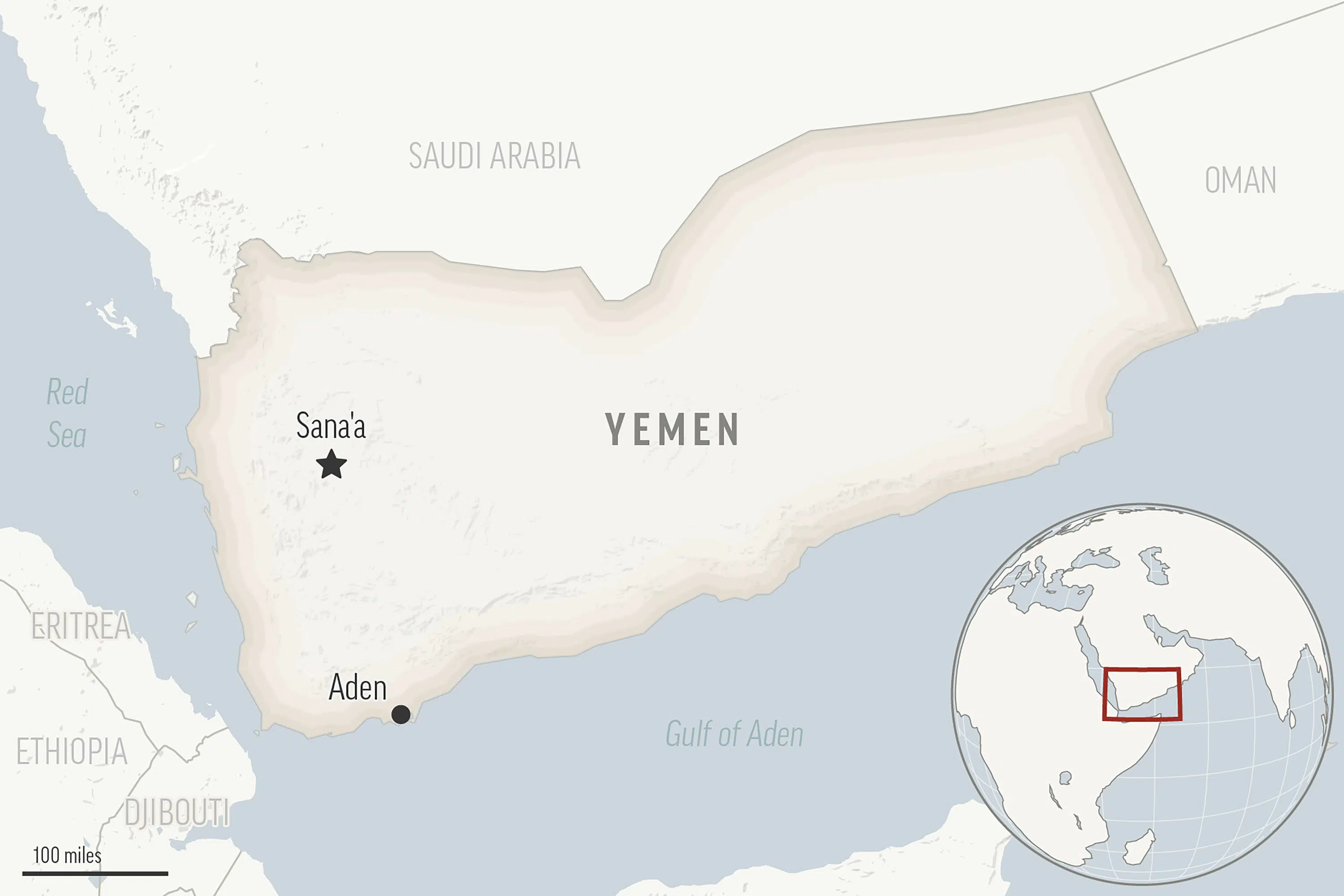 CAIRO (AP) — The first technical salvage vessel arrived Tuesday near the rusting Safer oil tanker floating off the coast of war-ravaged Yemen, the United Nations said.
The arrival of Ndeavor, which set off from neighboring Djibouti on Monday, marks the first step of an estimated four- to six-week U.N. operation aiming to avert a major oil spill from the tanker, representatives from the international body announced.
Experts say the tanker poses a major environmental threat.
A team of experts on the Cypriot-flagged Ndeavor are expected to begin pumping inert gas to remove atmospheric oxygen from the oil chambers of the Safer on Wednesday, said David Gressly, the United Nations humanitarian coordinator for Yemen.
Transferring the estimated 1.14 million barrels of oil to a different tanker could start in around two weeks, he said from aboard the Ndeavor. After the transfer is complete, the Japan-made oil tanker will eventually be towed away and scrapped, he said.
The Safer was built in the 1970s and sold to the Yemeni government in the 1980s to store up to 3 million barrels of oil pumped from fields in Marib, a province in central Yemen. But the impoverished South Arabian Peninsula nation has been engulfed for years in civil war and no annual maintenance has been carried out on the ship, which is 360 meters (1,181 feet) long with 34 storage tanks, since 2015.
The Safer is anchored around 30 kilometers (19 miles) northwest of the port city of Hodeida.
Yemen's ruinous conflict began in 2014 when the Iran-backed Houthi rebels seized the capital, Sanaa, and much of the country's north, forcing the internationally recognized government into exile. The following year, a Saudi-led coalition entered the war to fight the Houthis and try to restore the internationally recognized government to power.
.
Source: AP News