Travel
Watch the world's best cliff divers compete at these six locations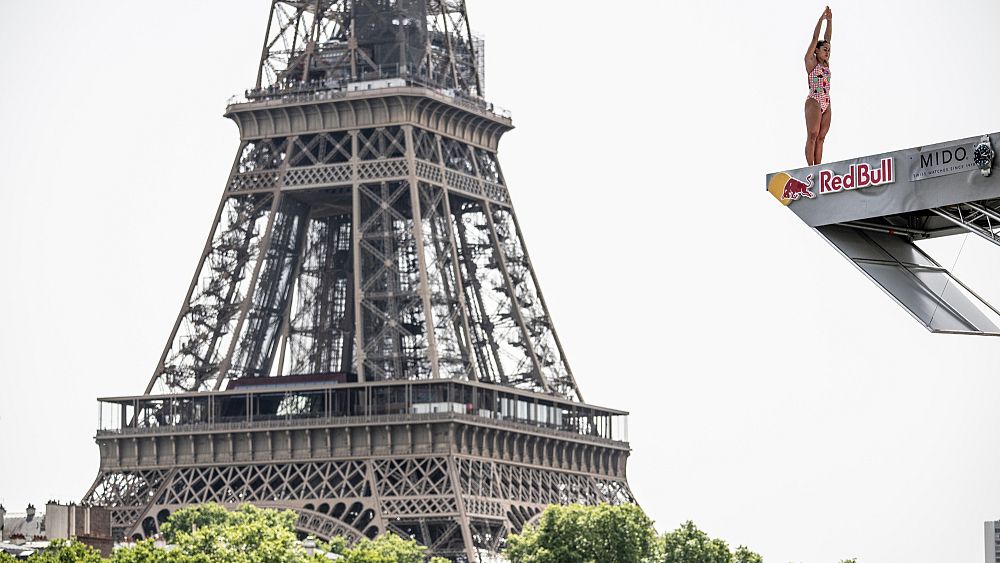 Looking for some unusual entertainment on holiday this year? This incredible extreme sport competition is touring all your favourite destinations.
The Cliff Diving World Series is back!
This adrenaline-fuelled worldwide tour sees a group of incredibly talented, but potentially mad, people compete in ultra-high diving events in some of the most popular tourist destinations across the world.
This year, there are six stops on the tour – including home of cliff diving, Mostar in Bosnia and Herzegovina, last year's favourite new addition, Paris and a new location for this year, Takachiho, Japan.
If you haven't heard of cliff diving before and want to add a day of excitement to your holiday, this might be your new favourite spectator sport!
What is cliff diving?
Cliff diving is one of the oldest extreme sports in the world. It combines acrobatics, diving and the adrenaline of jumping from enormous heights.
Olympic divers jump from a maximum height of 10 metres. In the Cliff Diving World Series the jumps are around 21 – 27 metres and, because they're jumping into natural water, it's often a very chilly landing.
Where can I watch cliff diving this year?
The first stop on this year's tour is Boston on 3 June. The event will be held at the city's stunning Contemporary Institute of Art.
Next up is Paris on 18 June. The divers will jump into the Seine with a spectacular view of the Eiffel Tower in the background. Though jumping into the Seine might not sound appealing to most people, this is one of the most iconic settings of the tour this year.
On 2 July the divers will return to Polignano a Mare on Italy's southern Adriatic coast. This stunning seaside location of rocky coves provides a dramatic backdrop to the impressive jumps. Though it's not without its added challenges as last year competitors had to battle with strong winds.
August brings the first of this year's new locations. On 3 August Red Bull will make Takachiho in Japan its next stop. The event will take place on Kyushu island, Japan's third largest island which is known for its active volcanoes, beaches and natural hot springs.
Divers will be jumping into the flowing waters beneath the Takachiho Gorge, deep into the mountains of Miyazaki prefecture. It promises to be an unbelievable setting.
The fifth stop on this year's tour sees the event return to Mostar in Bosnia and Herzegovina on 9 September. Though the weather is expected to be a toasty 27°C, the Neretva river is known to be a particularly chilly landing, maxing out at 7°C in the height of summer.
Mostar's Stari Most (Old Bridge) has a long history of ultra-high diving and – when this competition isn't on – tourists can sign up to learn how to jump here.
The final stop of the Cliff Diving World Tour is the second of this year's new locations. On 19 November the athletes will dive in the harbourfront in Auckland, New Zealand. The country's largest city, it is situated on the north island. This location promises to be a beautiful one.
However it is expected to be the windiest of this year's events so it'll be a tough challenge for whoever wins this year's tour.
Watch the video above to see a taste of cliff diving in action.
Source: Euro News